Development partner for responsible corporate development in an international context
In the following areas, I develop individual topic-specific sparring, coaching, training, workshops or medium-term programmes. All activities are tailored to your challenges in an international context.
Coaching
The aim of coaching is personal development in professional or private matters. As a result- and solution-oriented form of counselling, coaching is a counselling process tailored to individual needs. I have been working as a coach for managers since 2004, primarily in an international context.
Career Coaching
Career coaching is a special type of coaching. In my work with clients, I apply the concept of triadic career coaching. The approach not only focuses on matching the qualifications of a person for a specific job, but also looks at the question of whether the job will be fulfilling. In addition, it is important that the client feels comfortable with the job and even has a deep sense of knowing that the job is right for him/her. The questions asked are:  Do I live and work according to my values? Do I have the same values as the company I am applying to? Does this job fit to my current way of living? By using a variety of tools, I am helping you to find answers to these and other questions related to your future job.
Team development
The term refers to the process that a group or team goes through in order to develop and optimise processes and structures within the team. This is not a short-term, but rather a longer-term and, above all, long-lasting development. Imagine your team as a molecule! A network of people that can expand, change and also disintegrate. Ideally, something great new is created; in the worst case, only individual atoms remain. As a professional with many years of experience, I will work with you to create a molecule that will not lose its stability even under difficult conditions.
References Team Development
Airbus
BMW
German Red Cross
Hensoldt
MunichRe
Worldbank
International Management
How do we deal with different cultures, values, expectations, languages, etc. in the work environment? How can we use individual intercultural strengths and define a common team culture? How do we lead a team in which different cultures and value systems meet?
Exemplary sparring sessions, coaching, training, or workshops:
Intercultural team development
Leading in an international context
Cross-cultural communication
Negotiating in other cultures
Coaching & Career Coaching
Since all my clients face individual business challenges, I always develop an individual solution based on a sound preliminary discussion. It is important for me to really understand what your problem is and what a workable solution might look like for you.
International Expansion
What do I have to consider if I want to move my business abroad or open a new location? What bureaucratic hurdles or special features does set up a business abroad entail? What should I know about cultural customs when setting up my sales and distribution channels abroad?
Sample sparring sessions, coaching, training, or workshops:
International start-up coaching, focus on France, Germany, Vietnam, Indonesia, West Africa, South Africa)
Sales and distribution in an international context
Expansion abroad
Since all my clients face individual entrepreneurial challenges, I always develop an individual concept based on a well-founded preliminary discussion. It is important for me to really understand what your problem is and what a practicable solution could look like for you.
You want to broaden your perspective, get to know my point of view, and experience me live? Learn more about my workshop "Stumbling blocks, challenges & solutions in the international business context".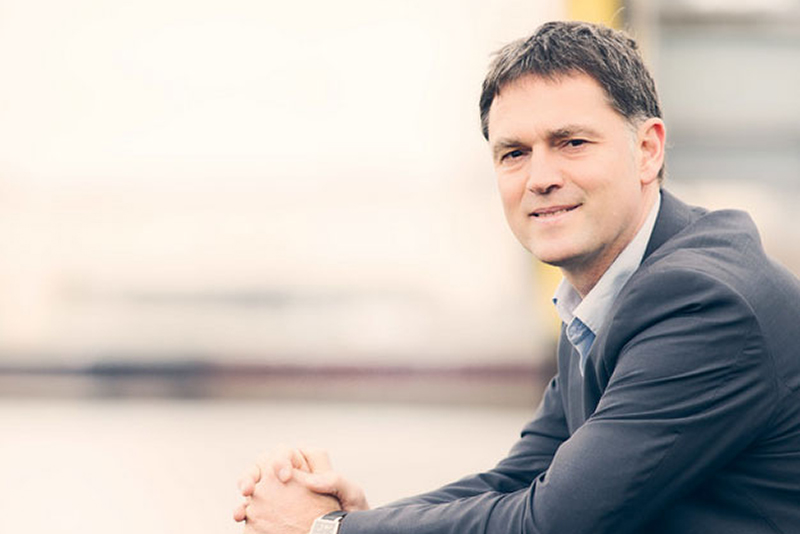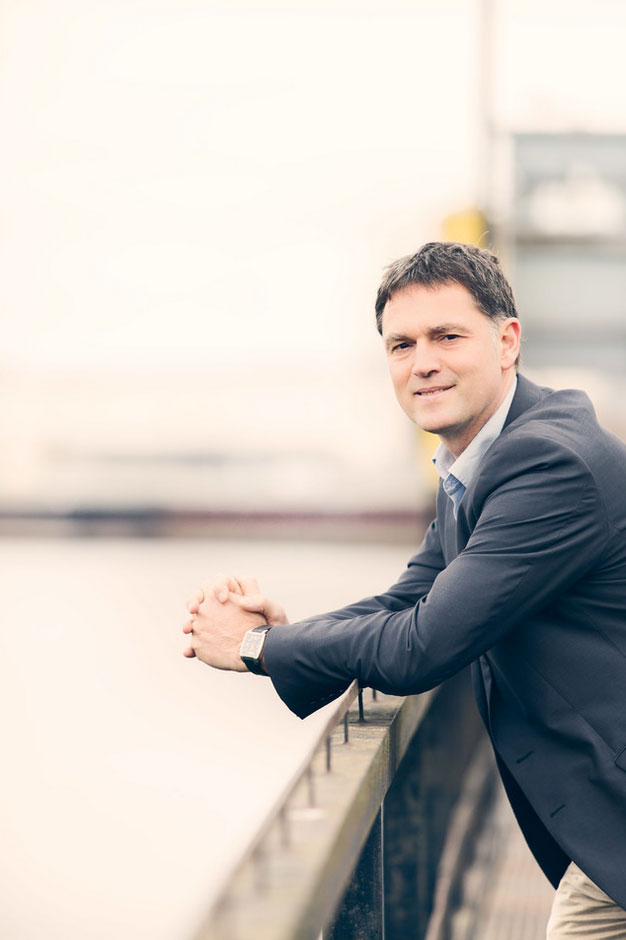 My name is Thomas Ganslmayr, entrepreneur and intercultural partner. I support companies at eye level with challenges in an intercultural context.
As a citizen of the world, I have always been fascinated by foreign cultures. After many private and professional stations abroad and the founding of a small international family business with my French wife, I know that I am driven by the need to help other people change their perspective and thus develop further.
I really enjoy being a creative partner in finding workable solutions to challenges in an intercultural business context. To this end, I offer tailor-made sparring, coaching, training, and workshops. My two main areas of expertise are "intercultural management" and "international expansion". My tools are: empathy, pragmatism, my "nothing is impossible" mentality and my own experience as an entrepreneur.
For me, the focus is on people, and for me, being an entrepreneur means bearing responsibility and acting with sincerity. This is also important to me in the partnership with my clients.
Europe
Austria, Belarus, Belgium, Bulgaria, Denmark (Resident), Estonia, France, Germany (Resident), Latvia, Lithuania, Netherland, Poland, Russia, Serbia, Ukraine
Asia
India, Pakistan, Vietnam (Resident)
Africa
Algeria, Egypt, Mozambique, Malawi, Senegal, South Africa
I have gained my international work experience in over 25 years in both the private and public sectors, including the United Nations.
I have a degree in geography from the Free University of Berlin and the German Development Institute. I have developed my skills as a coach and management trainer in numerous further training courses.
I can deliver sparring, coaching, training and workshops in German, English, French and Danish.
What my clients have in common is that they are internationally positioned, want to expand and face a wide variety of challenges in an intercultural context, e.g.
Team development in culturally mixed teams
Leadership in an international context
Foundation/expansion in new countries
International sales & distribution strategies
From my perspective as an entrepreneur, I pair my own experience with my expertise and methodological toolbox as a coach and consultant to find workable solutions together. Here is an excerpt of my clients: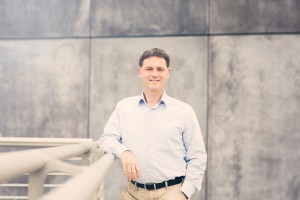 Airbus (Team development, Workshops, Change Management)
Algerian environmental Ministry (Project management)
AUDI (International leadership development)
BayWa (Coaching)
BMW (Team development)
Celesio (Workshops)
Daiichi Sankyo (International leadership development)
Das Labor (Teambuilding. strategy, coaching)
Denkmodell (Diverse trainings and workshops)
German Red Cross (Teambuilding, Change Management)
Duale Hochschule Stuttgart (Change Management)
Economic College Ventspils (Project management)
German Developemeneet Agency (GIZ) – (Various workshops)
HRS (Hotel Reservation Service) – (International sales trainings)
Import promotion desk (Intercultural sales training and coaching)
Indonesian Environmental Ministry (HR Managemeent)
MDF Training and Consultancy (Workshops, Leadership Trainings, Team Development)
Metro Cash & Carry (Austria, Belgium, Bulgaria, Denmark, Egypt , Germany, Netherlands, Pakistan, Serbia, Ukraine, Vietnam) – Sales und Leadershiptrainings
Omnicon (Intercultural Management)
ProClima (Intercultural Management)
Real kauf (Intercultural communication
Vietnamese Chamber of Commerce and Industry (Establishment of a training department)
Contact me to get to know me.
I live in France, but I am at home anywhere.
Of course, I can do sparring, coaching, workshops, or trainings online, hybrid or on-site at your place.
Thomas Ganslmayr
24 avenue des Mességuières
F – 84360 Lauris
France
Angaben gemäß § 5 TMG:
G Consult
Thomas Ganslmayr
24 Avenue des Messeguieres
84360 Lauris
Frankreich
Kontakt:
Telefon: +49 179 5340934
E-Mail: thomas@ganslmayr.com
International Tax Number:
FR70 822 903 852
Verantwortlich für den Inhalt nach § 55 Abs. 2 RStV:
Thomas Ganslmayr
Quellenangaben für die verwendeten Bilder und Grafiken:
http://www.shutterstock.com
Ahoi! Fotografie Daniela Buchholz
Gestaltung: SCHRÖDERS BÜRO, Mirja Wenkelewsky
Text und Programmierung: WordPress Bremen, Oliver Meyer
Haftungsausschluss (Disclaimer)
Haftung für Inhalte
Als Diensteanbieter sind wir gemäß § 7 Abs.1 TMG für eigene Inhalte auf diesen Seiten nach den allgemeinen Gesetzen verantwortlich. Nach §§ 8 bis 10 TMG sind wir als Diensteanbieter jedoch nicht verpflichtet, übermittelte oder gespeicherte fremde Informationen zu überwachen oder nach Umständen zu forschen, die auf eine rechtswidrige Tätigkeit hinweisen. Verpflichtungen zur Entfernung oder Sperrung der Nutzung von Informationen nach den allgemeinen Gesetzen bleiben hiervon unberührt. Eine diesbezügliche Haftung ist jedoch erst ab dem Zeitpunkt der Kenntnis einer konkreten Rechtsverletzung möglich. Bei Bekanntwerden von entsprechenden Rechtsverletzungen werden wir diese Inhalte umgehend entfernen.
Haftung für Links
Unser Angebot enthält Links zu externen Webseiten Dritter, auf deren Inhalte wir keinen Einfluss haben. Deshalb können wir für diese fremden Inhalte auch keine Gewähr übernehmen. Für die Inhalte der verlinkten Seiten ist stets der jeweilige Anbieter oder Betreiber der Seiten verantwortlich. Die verlinkten Seiten wurden zum Zeitpunkt der Verlinkung auf mögliche Rechtsverstöße überprüft. Rechtswidrige Inhalte waren zum Zeitpunkt der Verlinkung nicht erkennbar. Eine permanente inhaltliche Kontrolle der verlinkten Seiten ist jedoch ohne konkrete Anhaltspunkte einer Rechtsverletzung nicht zumutbar. Bei Bekanntwerden von Rechtsverletzungen werden wir derartige Links umgehend entfernen.
Urheberrecht
Die durch die Seitenbetreiber erstellten Inhalte und Werke auf diesen Seiten unterliegen dem deutschen Urheberrecht. Die Vervielfältigung, Bearbeitung, Verbreitung und jede Art der Verwertung außerhalb der Grenzen des Urheberrechtes bedürfen der schriftlichen Zustimmung des jeweiligen Autors bzw. Erstellers. Downloads und Kopien dieser Seite sind nur für den privaten, nicht kommerziellen Gebrauch gestattet. Soweit die Inhalte auf dieser Seite nicht vom Betreiber erstellt wurden, werden die Urheberrechte Dritter beachtet. Insbesondere werden Inhalte Dritter als solche gekennzeichnet. Sollten Sie trotzdem auf eine Urheberrechtsverletzung aufmerksam werden, bitten wir um einen entsprechenden Hinweis. Bei Bekanntwerden von Rechtsverletzungen werden wir derartige Inhalte umgehend entfernen.